Athena - my first Goddess Collection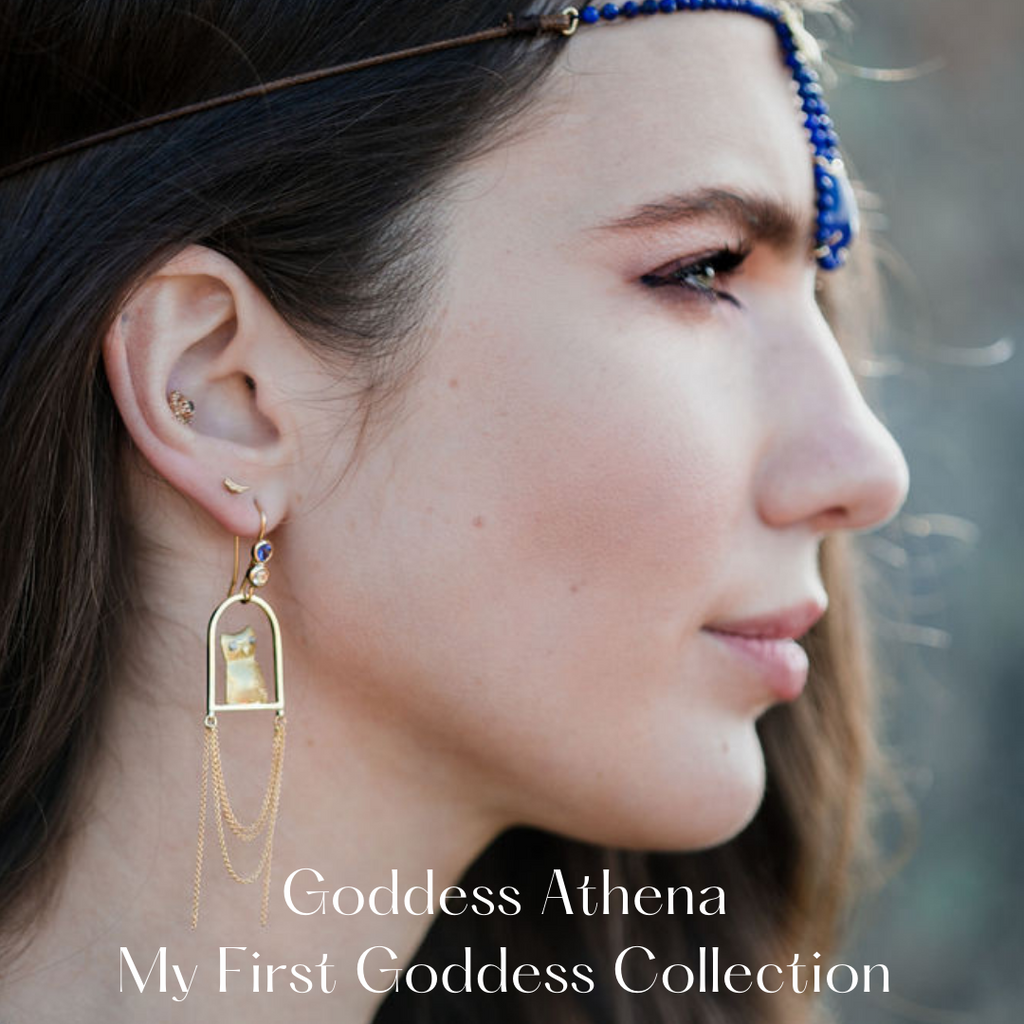 For many years I have been designing and making jewellery however over this time I feel I have always been searching for a deeper meaning and symbolism to embed within my designs. Last year over many nights I had repeated dreams of owls. It felt as though I was being prodded to design jewellery around the concept of an owl. When I started my research into owls, Goddess Athena quickly appeared as the owl is her totem animal. It was then that the concept of Goddess collections was born.
Goddess Athena is of course my first and only goddess so far, however over time my intention is to bring to life other goddess archetypes. I believe that every woman has the goddess within however it is only through love and acceptance of self and personal growth (and often overcoming hardship) that we begin to recognise the goddess that resides within, and through that recognition we bring the goddess to life. 
Jewellery is powerful as are symbols and gemstones. It is my intention to bring that power to the wearer to support them through my jewellery and gemstomes to rise up to be the goddess they are meant to be in this lifetime. 
I am not sure which Goddess will be my next one however I know she will come when the time is right. xx